Contact Nathan
Résumé Links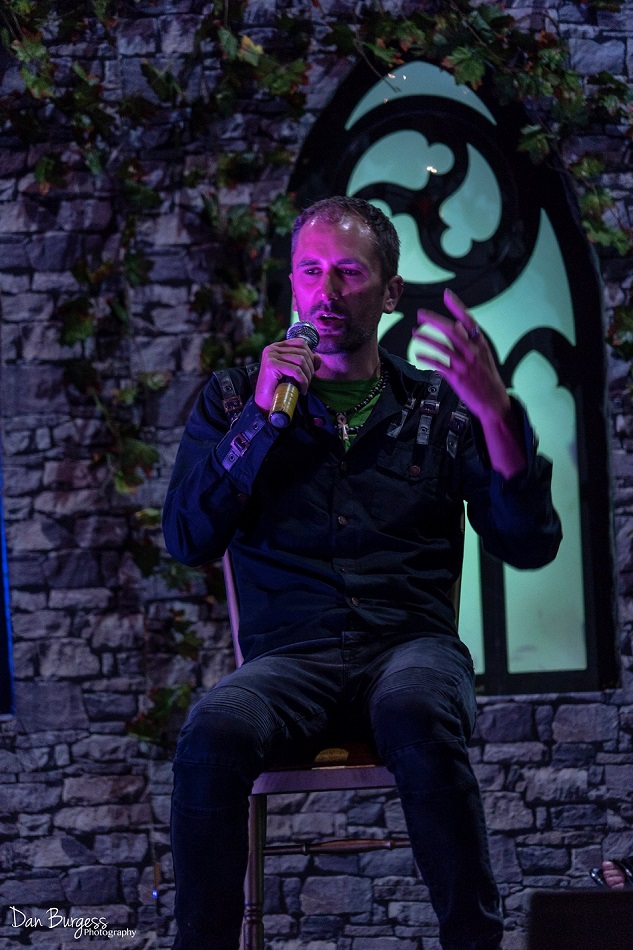 Help show your support for the creative arts, if you enjoy the work Nathan does within the British film community then show your appreciation by buying him a coffee.








Current project

Nathan Head will play the role of Martin Stafford in series five of the ITV daytime show Crime Stories, shooting took place in March and May with a broadcast scheduled for September 2019.

Nathan Head on Amazon Prime

Virus Of The Dead is now available on Amazon Prime, Nathan Head plays Andy in this new zombie film which MJ Simpson, horror aficionado and co-founder of SFX, called "The Ultimate found footage zombie film". The film also stars Kathryn Eastwood, Mhairi Calvey, James Cullen Bressack, Timo Rose, Nick Principe, Shane Ryan and Shawn C. Phillips.

Latest acting role

Nathan Head is currently working on a dark drama series about lucid dreaming and nightmares called Dream State with Liverpool Director John Aldridge, further details to be announced soon.

Number 2 chart position

Nathan Head's dinosaur film Jurassic Predator is now avialable on DVD with 4Digital & Sony Pictures Home Entertainment in most major stores (Amazon, Zoom, Tesco, Morrisons, Sainsburys, Asda & HMV). Nathan plays Dominic in this creature feature which also charted at number 2 in the DVD Premiere Charts.

Nathan Head on Amazon Prime

Young single mum, India moves into her new house and adds to the pressures of finding employment and meeting the rent when she and her friend begin dabbling with an Ouija board they found at the property. Evil powers are unleashed and mysterious deaths begin to occur. Nathan Head has a minor role as Mark, a local window-cleaner who is attacked by a posessed hosepipe after he touches the Ouija board in India's utility room while sponging the top of her conservatory. Also stars Lesley Scoble of "Village of the Damned (1960)".

Recent acting role

Nathan Head has recently been filming for the role of Jacob in Andrew Sean Eltham-Byers's new thriller Seven Boxes, the story follows a group of seven people whose past events have brought them together, they must now figure out why in order to survive. Further details to be announced soon.

Character model Nathan Head

Written by Matt Warner and AJ Ballard and illustrated by artist Arfon Jones, Nathan Head modelled for the character PC Tudor in the fourth in the Slaughterhouse Farm slasher/grindhouse series of comic books set on a pigfarm in North Wales. The comics are currently available to buy from Hellbound Media.

Nathan Head now on Sky TV

Nathan's killer doll prequel to the Robert The Doll films, The Toymaker, is now available in the Sky Store to rent, or buy & keep, Nathan Head plays Officer Heinrich Berger in this horror film from Sony Pictures Home Entertainment.

New Nathan Head boxset

German Trinculo Moreau fans can enjoy this new Blu-ray boxset called Horror-Clowns Greifen An, which includes Nathan Head's killer-clown classic Theatre Of Fear. Other films included in the set are Clown Of Fear, Clown Of Fear 2, Jack The Reaper, Hotel Death & Circus.

Robert 3 auf Deutsch

Robert 3: The Toymaker is now available on Blu-ray in Germany and can be purchased in all good entertainment stores, from Media Markt to Amazon DE, Nathan Head plays Heinrich Berger in this prequel to the popular Robert The Doll franchise from Sony Home Pictures Entertainment.

Horror conventions

Nathan Head makes regular appearances on the convention scene for signings, photoshoots and Q&As, check out the events section of this website for details on any Comic-Cons, Horror Fests or Conventions he is scheduled to appear at near you.

Award nomination

Nathan plays clumsy Pathologist Colin Green in the comedy-horror film Hellriser, from 88 Films, which was recently nominated for 'Best Thriller' at the National Film Awards.

Promoted on Irish TV

When The Toymaker was released on Virgin TV, Lisa Cannon discussed it on her primetime entertainment show, Box Office.

MCM Comic Con Video

Nathan Head was interviewed on camera when he was a special guest at the Birmigham MCM Comic Con in 2018.

Welsh Television appearance

Nathan Head appeared on the Welsh magazine show Y Lle, which was broadcast on S4C & Channel 4.